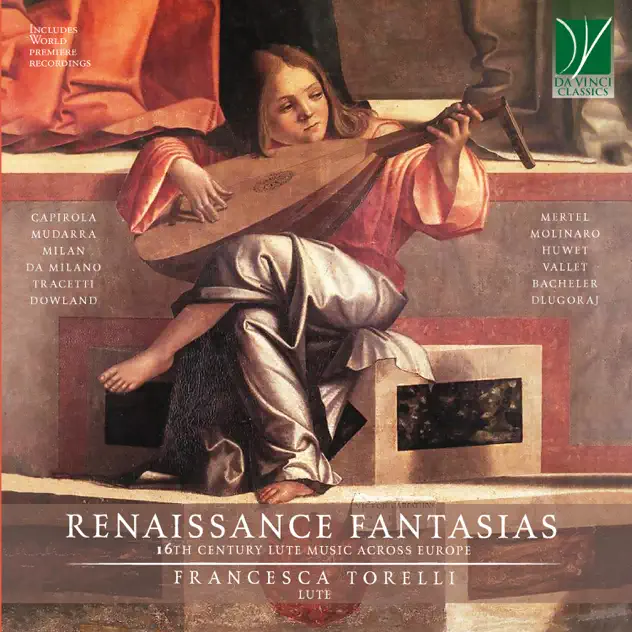 Francesca Torelli lute
Renaissance Fantasias
16th century Lute Music across Europe, Da Vinci classics
2022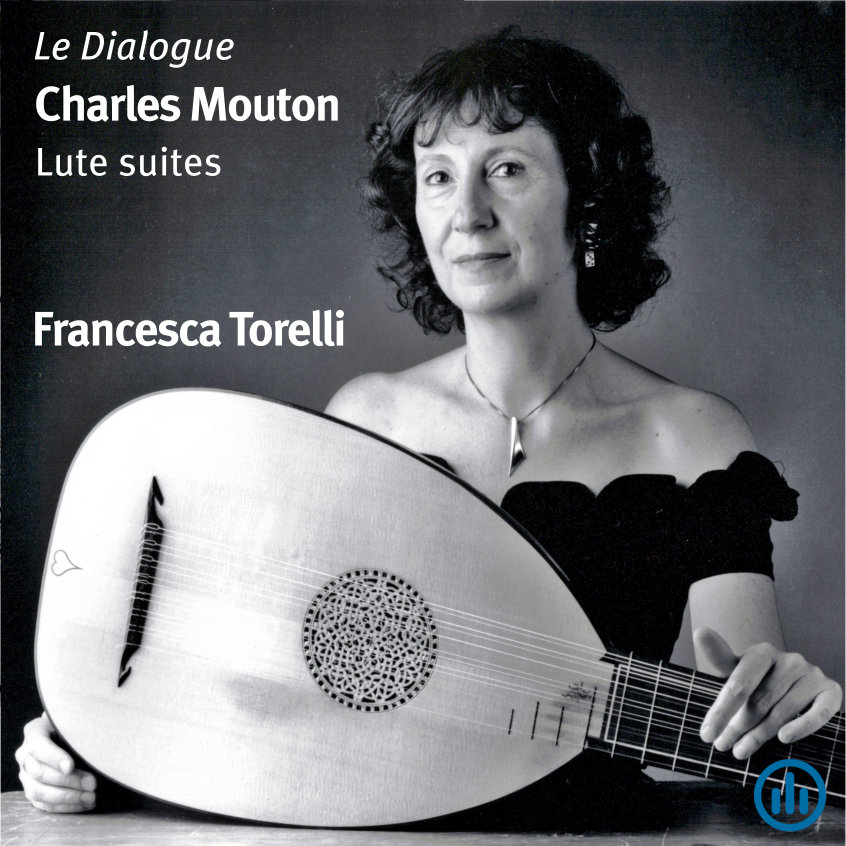 Francesca Torelli
Le Dialogue
Charles Mouton Lute suite
2020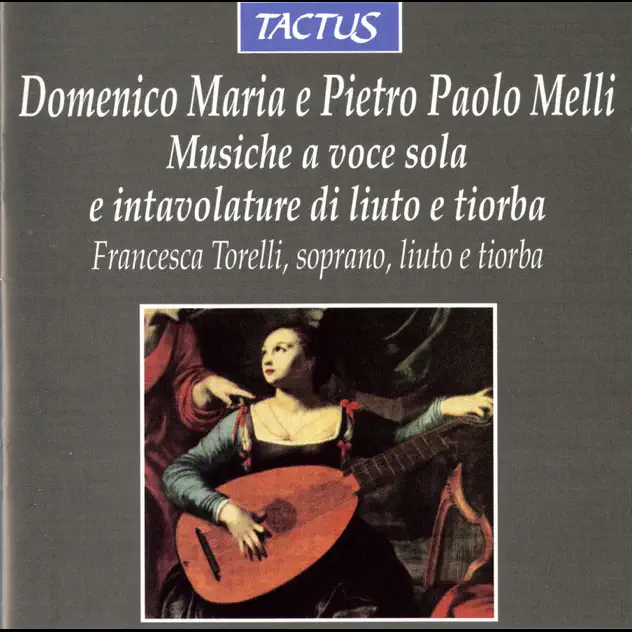 Francesca Torelli soprano, lute and theorbo
Domenico Maria e Pietro Paolo Melli
Musiche a voce sola e intavolature di liuto e tiorba
Tactus, TC600002, 1996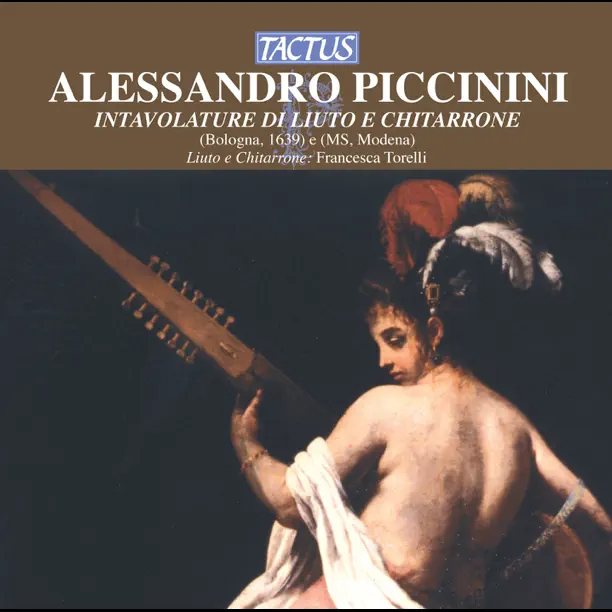 Francesca Torelli, lute and theorbo
Alessandro Piccinini
Intavolature di Liuto e Chitarrone
Libro II, 1639 e Modena MS
Tactus, TC561602, 2000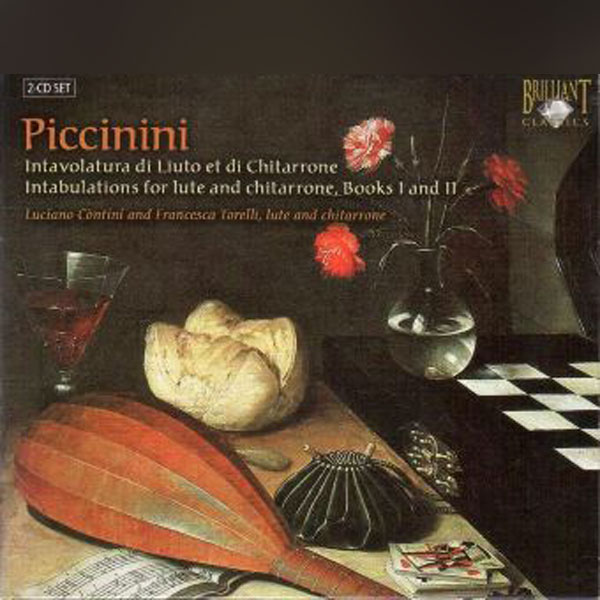 Luciano Contini and Francesca Torelli lute and chitarrone
Alessandro Piccinini
Intavolatura di Liuto et di Chitarrone, Intabulations for lute and chitarrone
Books I and II (2 cd)
Brilliant Classics 93353, 2007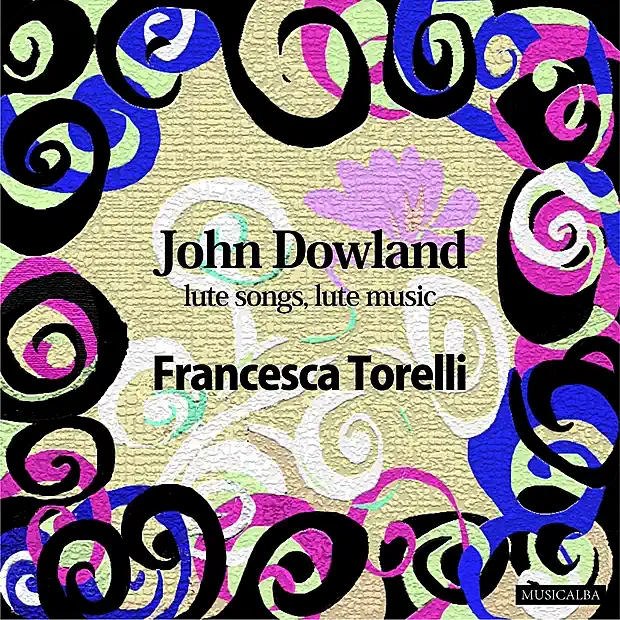 Francesca Torelli voice and lute
John Dowland Lute songs, lute music
Magnatune, 2010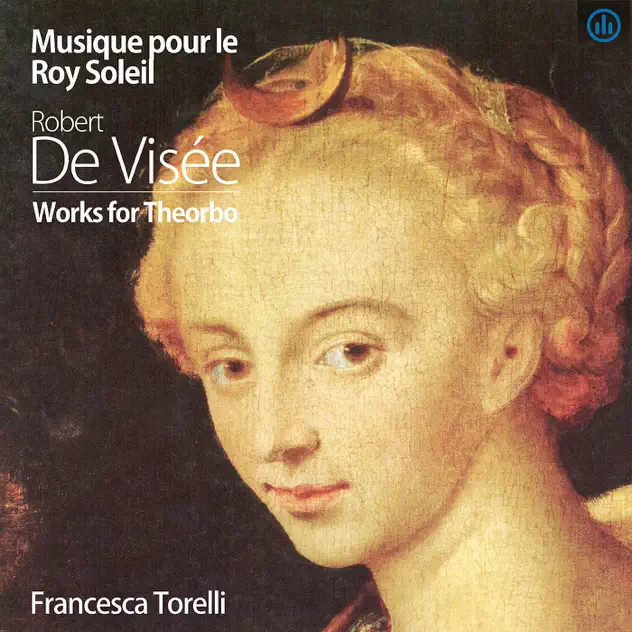 Francesca Torelli, theorbo
Musique pour le Roy-Soleil, Robert de Visée, Works for theorbo,
music by De Visée, Lully, Couperin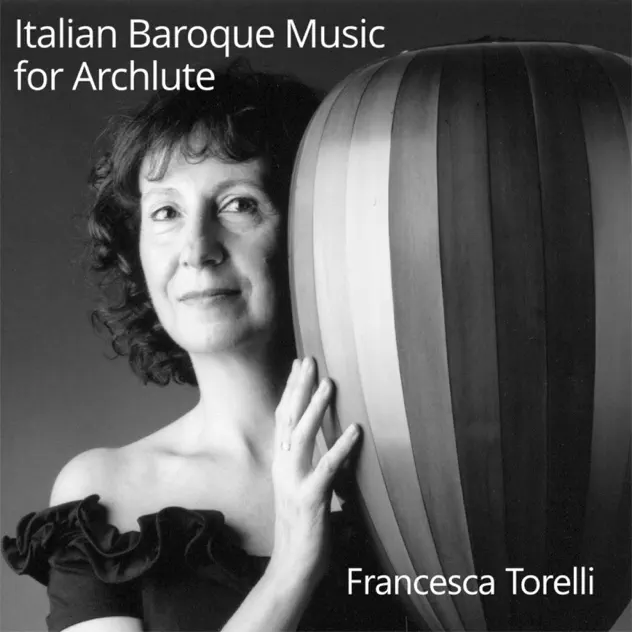 Francesca Torelli
Italian Baroque music for Archlute
Magnatune 2017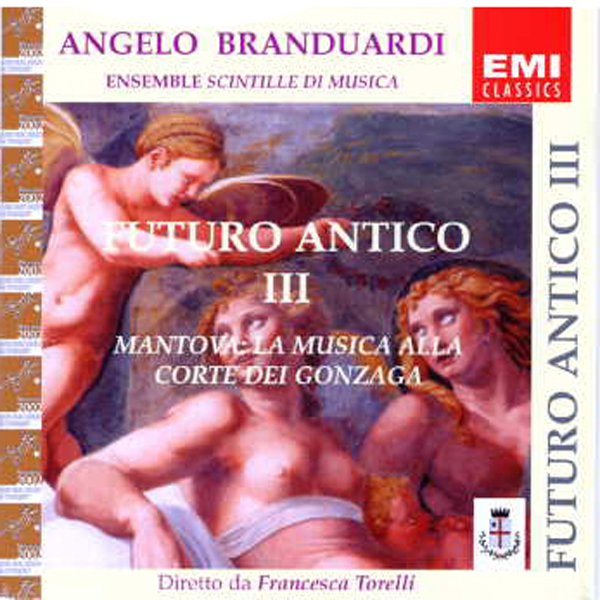 Futuro Antico III
Mantova: la musica alla corte dei Gonzaga
Angelo Branduardi voice, Francesca Torelli direction, lute, theorbo,
EMI Classic, 5574202, 2002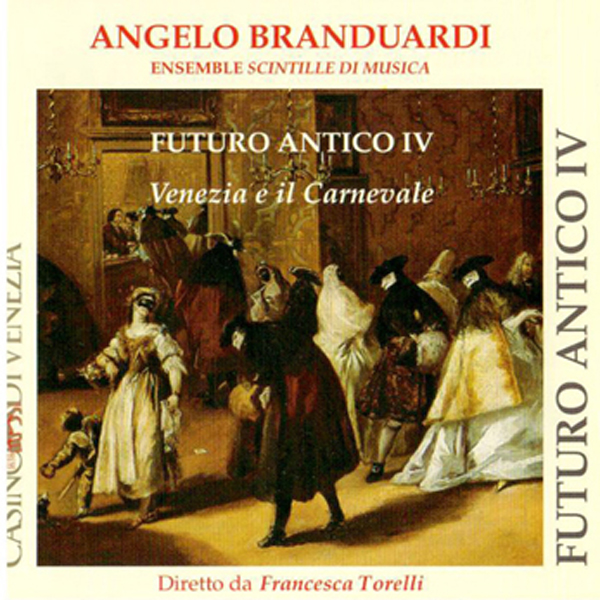 Futuro Antico IV
Venezia e il Carnevale
Angelo Branduardi voice, ensemble Scintille di Musica, Francesca Torelli, direction, lute, theorbo, baroque guitar, voice.
Sottosopra-Lungomare-EMI 8032732380039 , 2007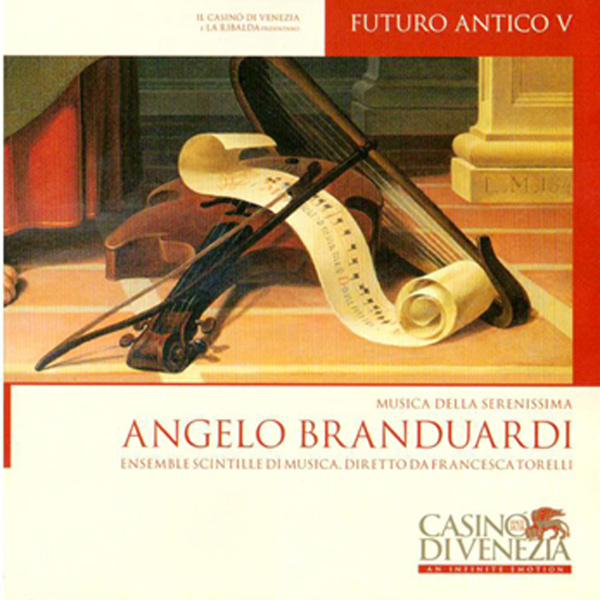 Futuro Antico V
Musica della Serenissima
Angelo Branduardi, voice, ensemble Scintille di Musica, Francesca Torelli, direction, lute, theorbo, baroque guitar, voice.
Sottosopra- Lungomare- EMI 8032732380084 , 2008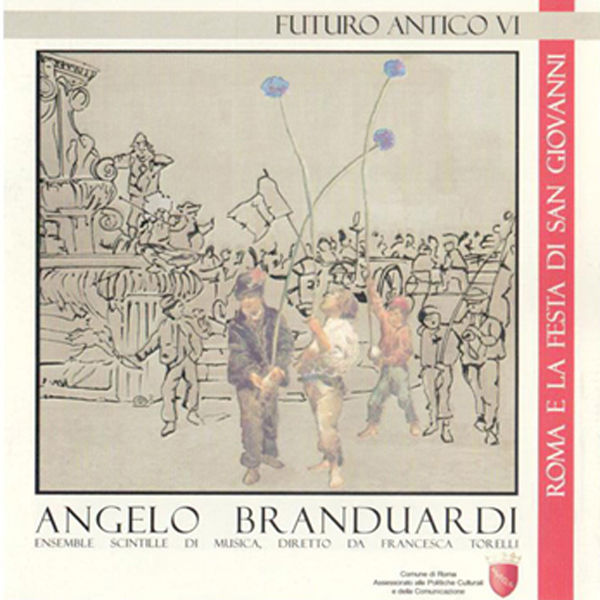 Futuro Antico VI
Roma e la festa di san Giovanni
Angelo Branduardi, voice, ensemble Scintille di Musica, Francesca Torelli, direction, lute, theorbo, baroque guitar, voice.
Sottosopra-Lungomare- EMI 8032732380169 , 2009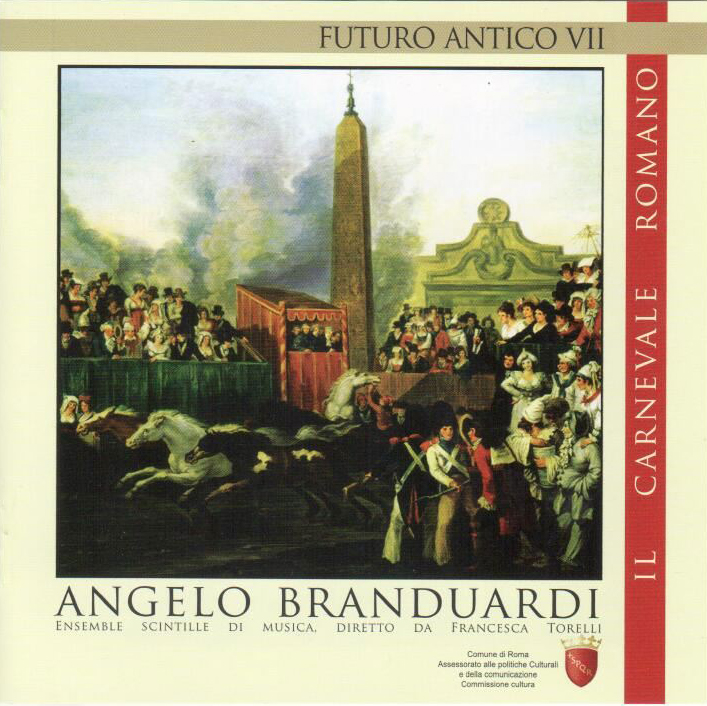 Futuro Antico VII,
Il carnevale romano
Angelo Branduardi, voice, Ensemble Scintille di Musica, Francesca Torelli direction, lute, theorbo, baroque guitar, voice.
Sottosopra-Lungomare-EMI 8032732380190, 2010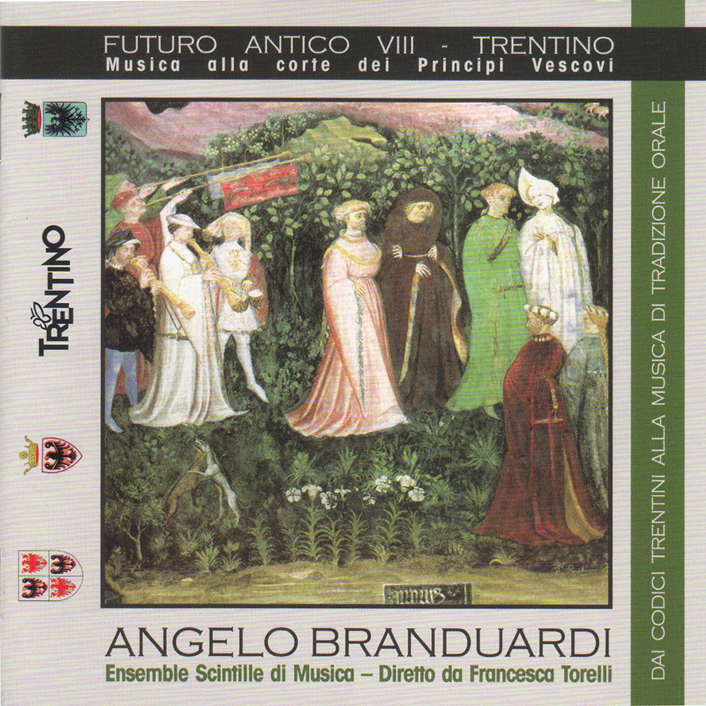 Futuro Antico VIII
Musica alla corte dei Principi Vescovi
Angelo Branduardi voice and violin, Ensemble Scintille di Musica, Francesca Torelli direction and lute.
Lungomare-Universal 8032732380459, 2014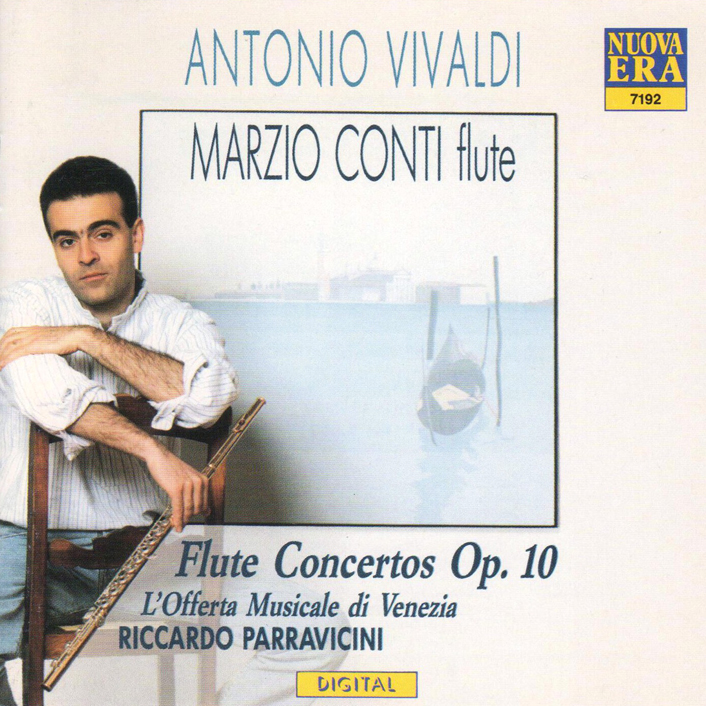 A. Vivaldi
Flute concertos op.10
Marzio Conti, L'Offerta musicale di Venezia, Nuova Era 7192, 1994.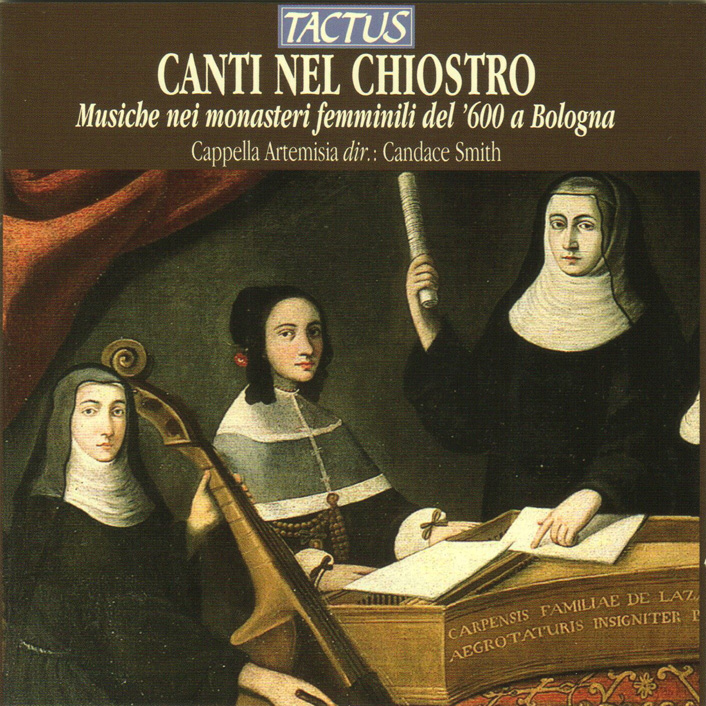 Canti nel chiostro, Musica dei monasteri bolognesi del'600
Cappella Artemisia, Tactus, TC600001, 1994.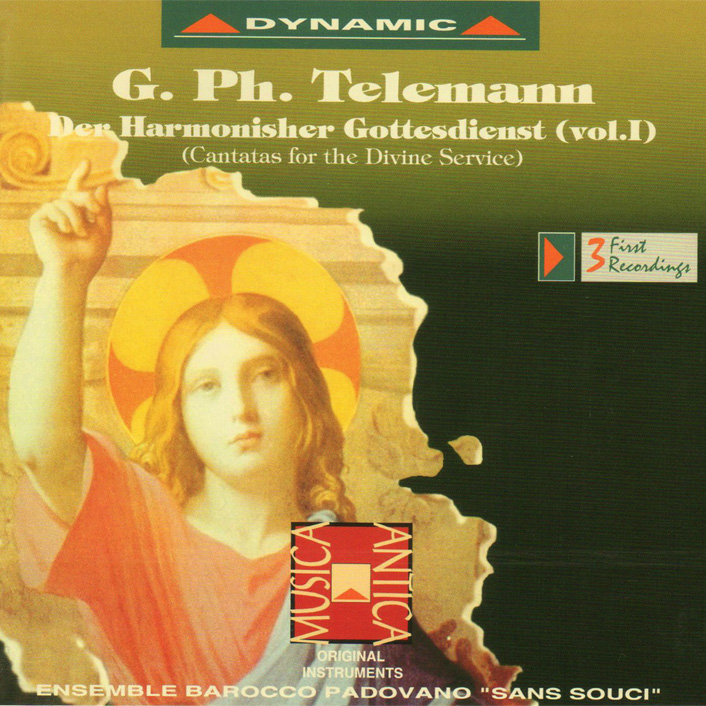 G.Ph. Telemann
Der Harmonischer Gottes-Dienst vol I
Ensemble Barocco Padovano Sans Souci, Dynamic, CDS118, 1994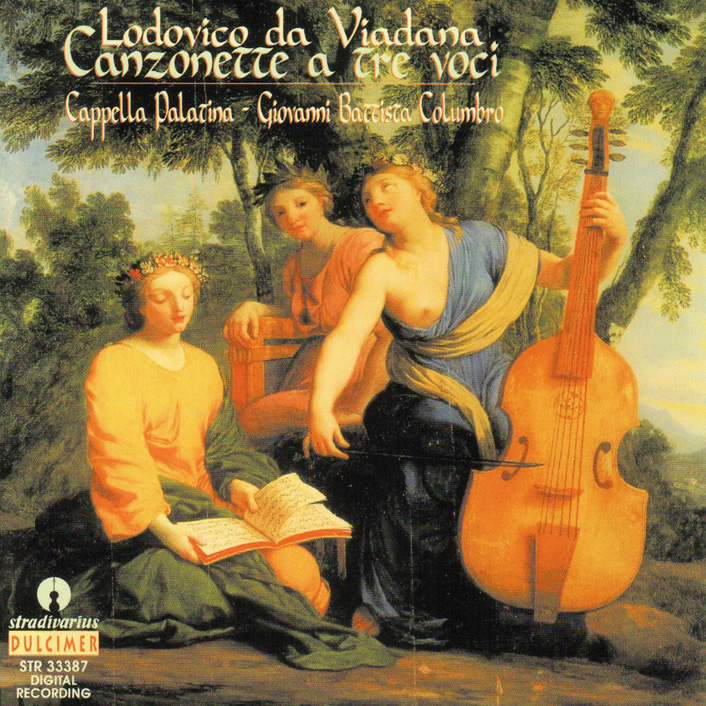 L. da Viadana
Canzonette a tre voci
Cappella Palatina, Stradivarius, STR33387, 1994.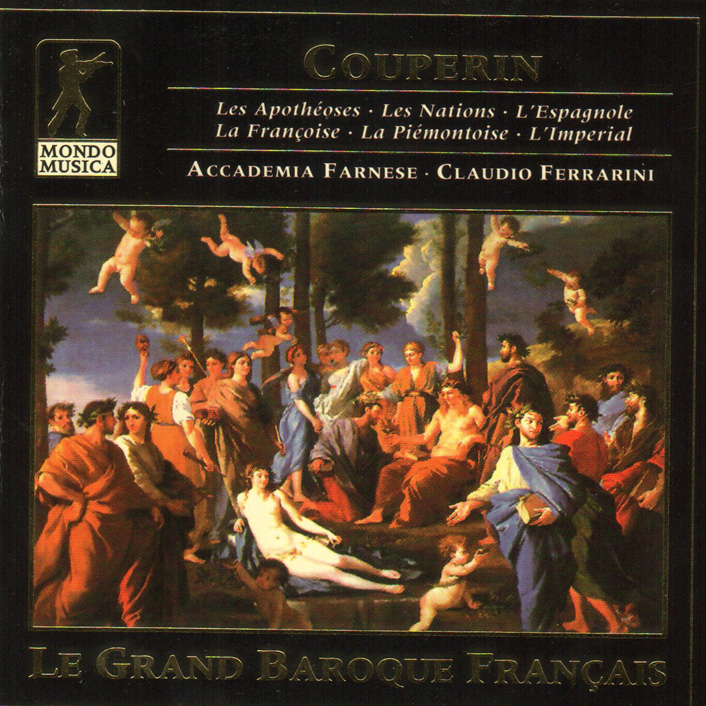 F. Couperin
Les Apotheoses – Les Nations
Accademia Farnese, Mondo Musica, MM96016, 1996, (3 CD).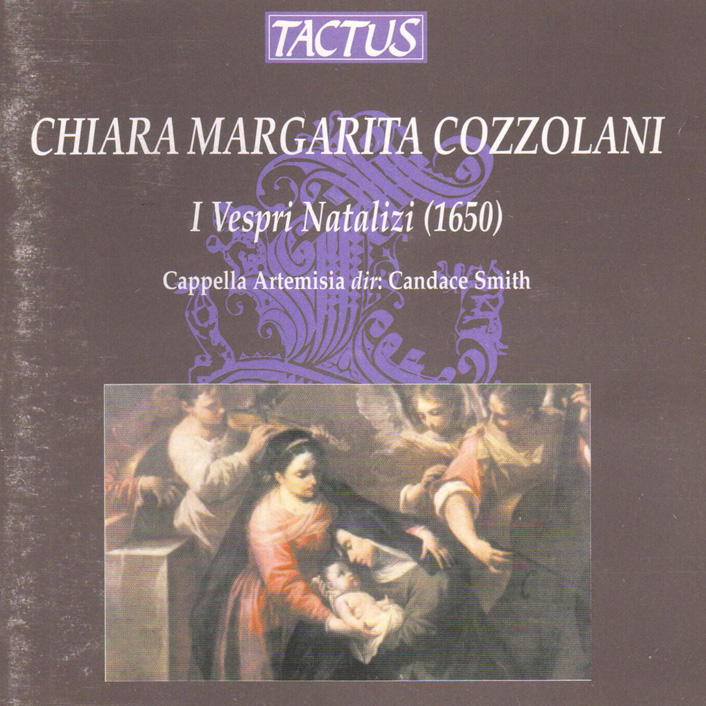 C.M. Cozzolani
Vespri Natalizi
Cappella Artemisia, Tactus, TC600301, 1997.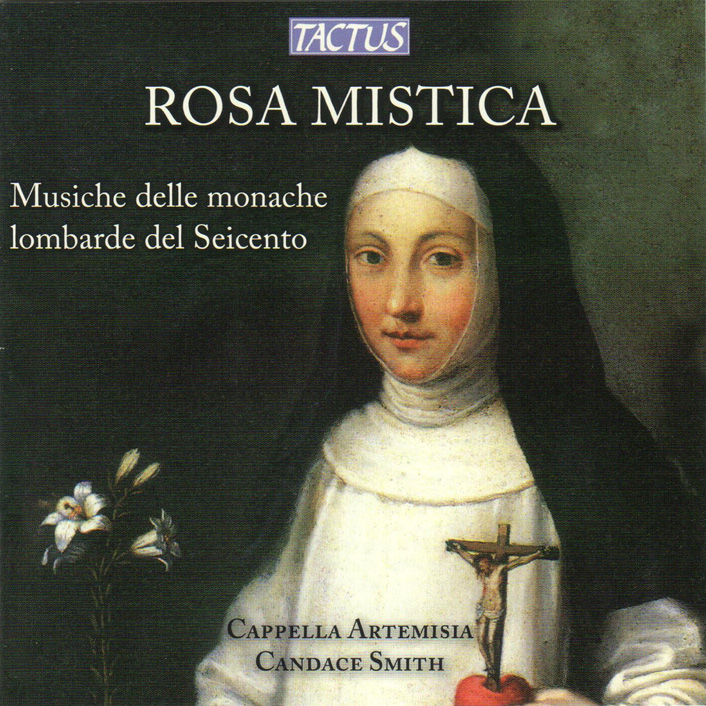 Rosa Mistica, musica di compositrici lombarde del Seicento
Cappella Artemisia, Tactus, 600003, 1999 (recommended by Fondazione Cini discographic prize, 1999).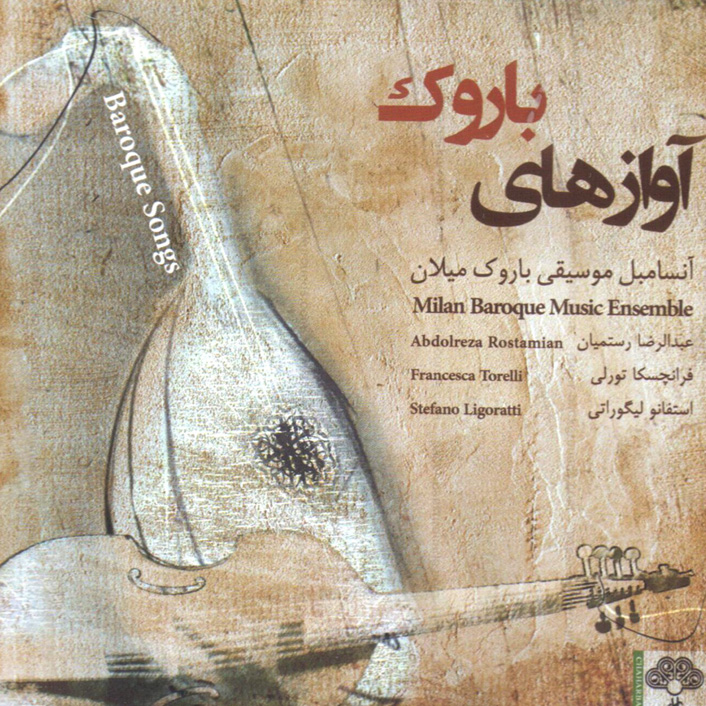 Baroque songs
Milan Baroque Music ensemble, Abdolreza Rostamian, Francesca Torelli, Stefano Ligoratti, Chaharbaghbang, 2016.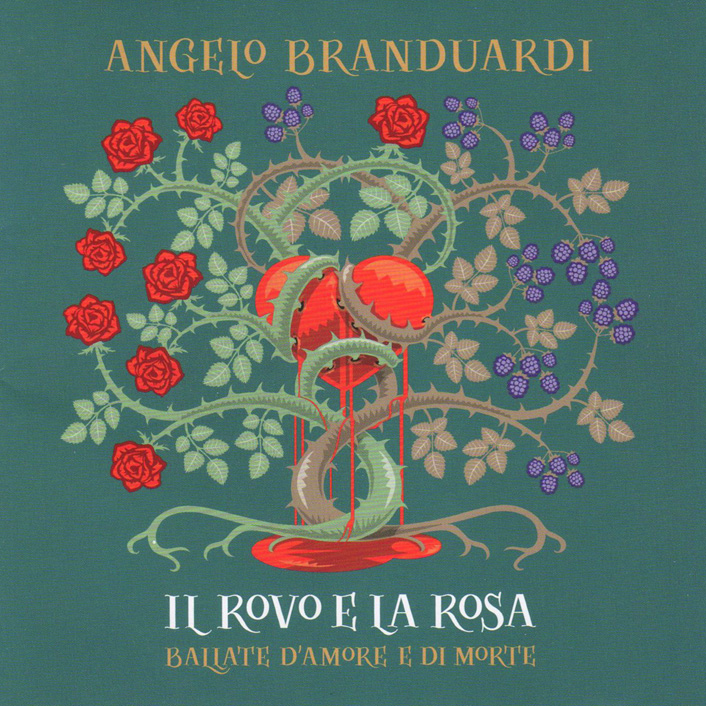 With archlute,
CD Il rovo e la rosa
Angelo Branduardi,
Lungomare-Universal, 2013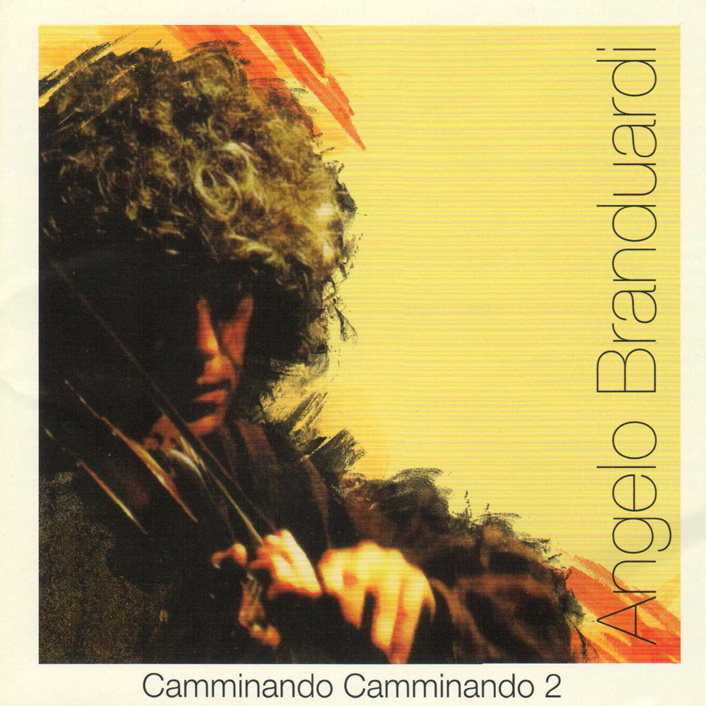 With baroque guitar
CD Camminando camminando 2
Angelo Branduardi, Sottosopra-Lungomare-EMI, 2012.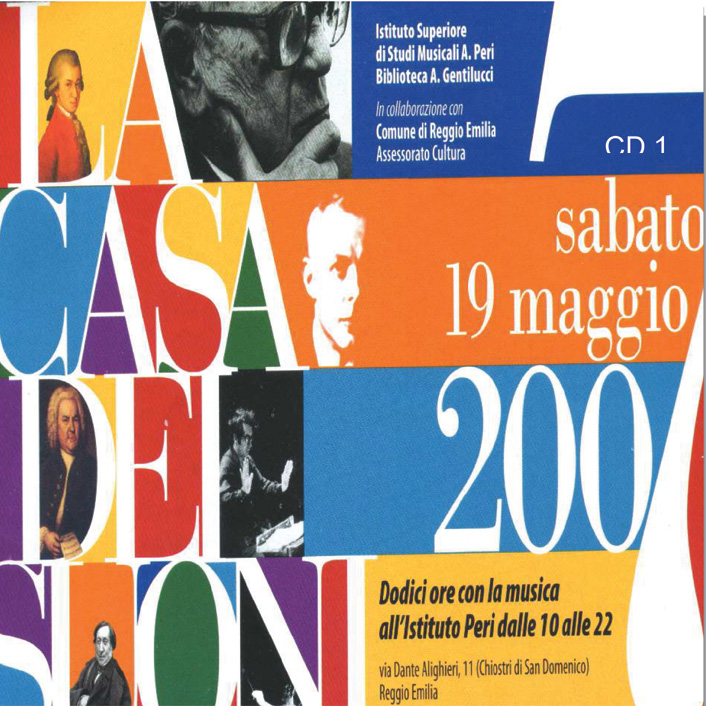 Con liuto, CD attached to the book
La casa dei suoni
Istituto Superiore di Studi Musicali Achille Peri, 2007.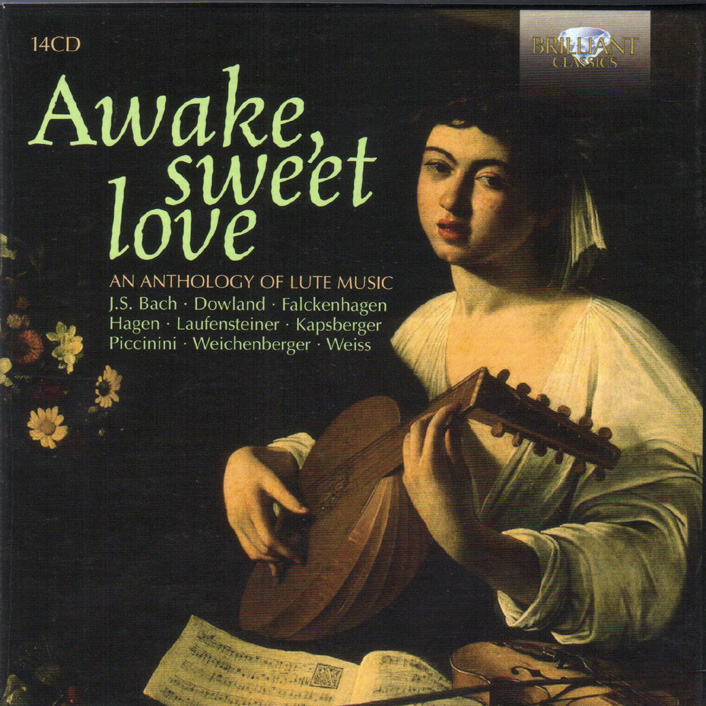 Awake sweet Love,
an anthology of Lute Music, (14 cd),
Brilliant Classic 94710, 2013 (includes 1 cd di Francesca Torelli with music by Alessandro Piccinini).